Posted by:
Craig Woolheater on May 28th, 2013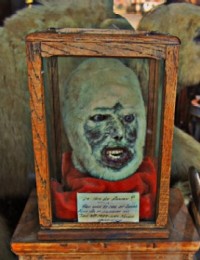 Legend has it that someone ran over the creature in the '80s in Lebanon, Tenn., and took it to a taxidermist, preserving the head. Some say that there is still another similar creature roaming around Lebanon.
A piece of film from 1967 purportedly captured an image of Bigfoot, a legendarily elusive giant primate. NGC examines the ...