Posted by:
Craig Woolheater on April 23rd, 2013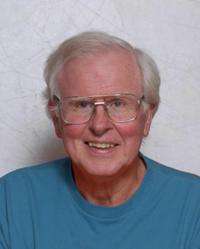 Craig writes that his father "was a physics professor and thus was skeptical of cryptozoology, although he was open to the existence of Bigfoot, if presented with hard evidence. He supported and attended the Texas Bigfoot Conference from its inception.
Posted by:
Craig Woolheater on April 22nd, 2013
We several persons, supporters of the idea of protecting Forest People, cooperating with Dr. Igor Burtsev, head of the International Center of Hominology, are intending (or starting?) to set up an American Branch of the International Center of Hominology as a joint undertaking, with an Office in the U.S.A., to hold our activities in North America more effectively and help more efficiently in the preservation of the Forest People.~ Dr. Melba Ketchum
Researcher Jay Cooney pulls together some impressive evidence regarding the existence of Nessie and other lake monsters, including a sketch drawn by a submarine pilot who encountered an unknown creature in the depths of the Loch. Cooney does not believe Nessie to be a surviving plesiosaur, however, and gives a convincing reason why... Meanwhile, Mysterious Universe tackles Nessie from a different direction wondering if the entire thing is
Loch Ness Monster Mystery-History or Conspiracy
to rustle up more tourism business in the area. In other cryptid news, Inexplicata reports on
Puerto Rico Chupacabras' sudden impact
(literally) with the testimony of a man who struck a very strange looking winged beast with his car. Unfortunately, the driver was too stunned to take a photo before the creature disappeared back into the woods. He stated that the animal had a dog-like face but very human eyes.
Well there's a selling point we've never considered. If this is truly a habituated Bigfoot site, why on earth would you attempt to sell it via conventional means? Go to the media, stir up some attention and sell the land to someone or some organization that could properly investigate the site and probably pay very well for the chance. Plus, Bigfoot would be guaranteed to be safe. But then again, if you're trying to sell a double-wide mobile home in the middle of nowhere, maybe adding Bigfoot into the sales description is the best way to garner any attention at all. The paranormal might be a positive sales point here in the United States but over in Hong Kong,
Haunted Houses in Hong Kong Sell for 30% Less.
Frightening encounters with the legendary monster known as Sasquatchare